Business

 

Checking

 

Built

 

for

 

Business

 

Owners

 
Relay's business checking features will keep you and your team on the money all of the time. Don't worry about fees, paperwork or branch visits.
Let's bank
FDIC insured via Thread Bank and Evolve Bank & Trust2,3
Visa® Zero Liability Protection3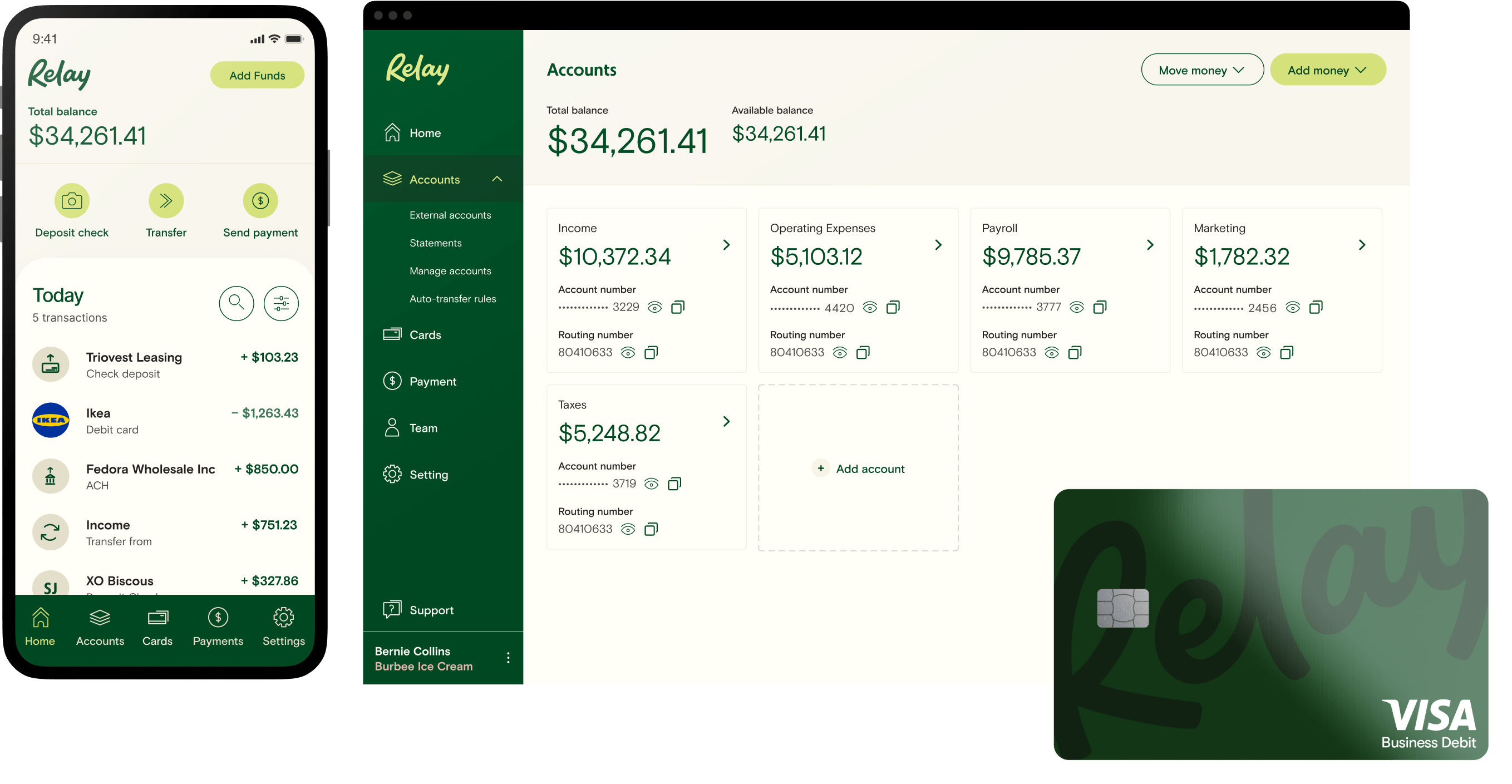 No account fees

Bank without account fees or minimum balances that tie up your cash.

Up to 20 checking accounts

Easily separate and organize cash to keep it flowing.

50 Visa® debit cards

Issue physical and virtual cards—with spending limits—to your team.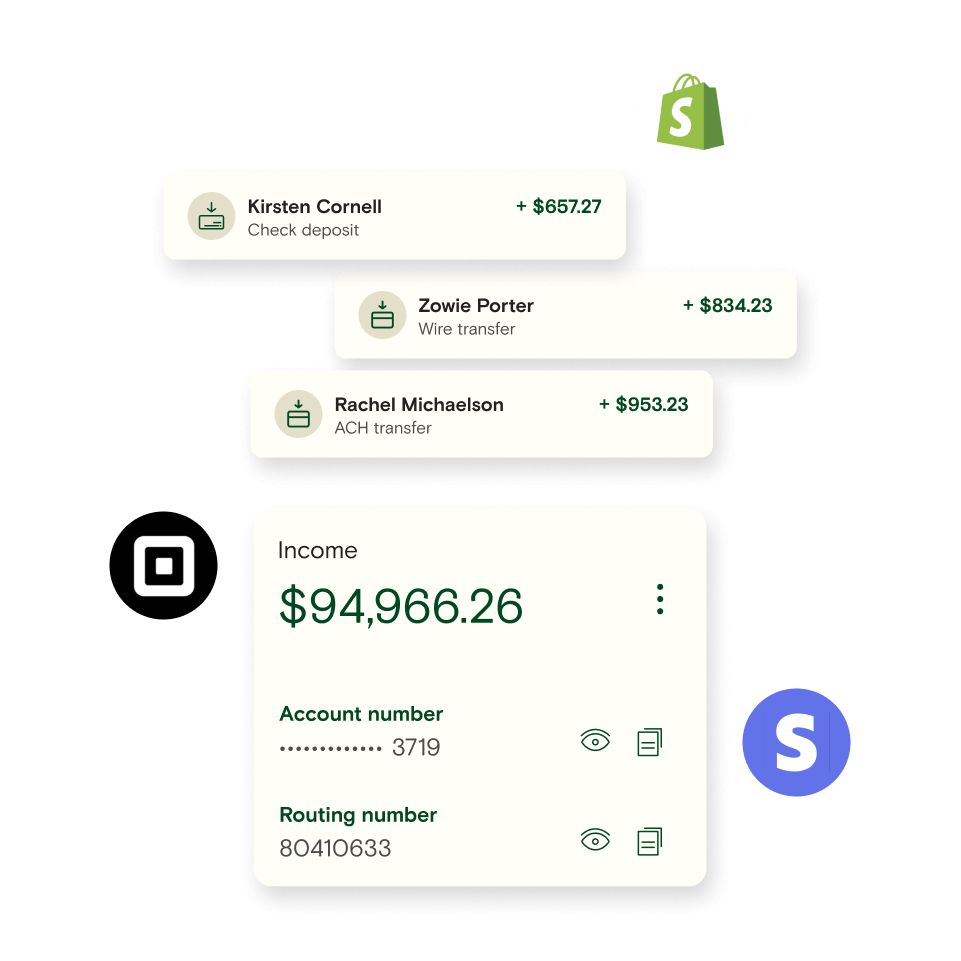 Consolidate your cash
Deposit ACH transfers, wires, checks, cash and payouts from payment processors like PayPal, Stripe, Square and more.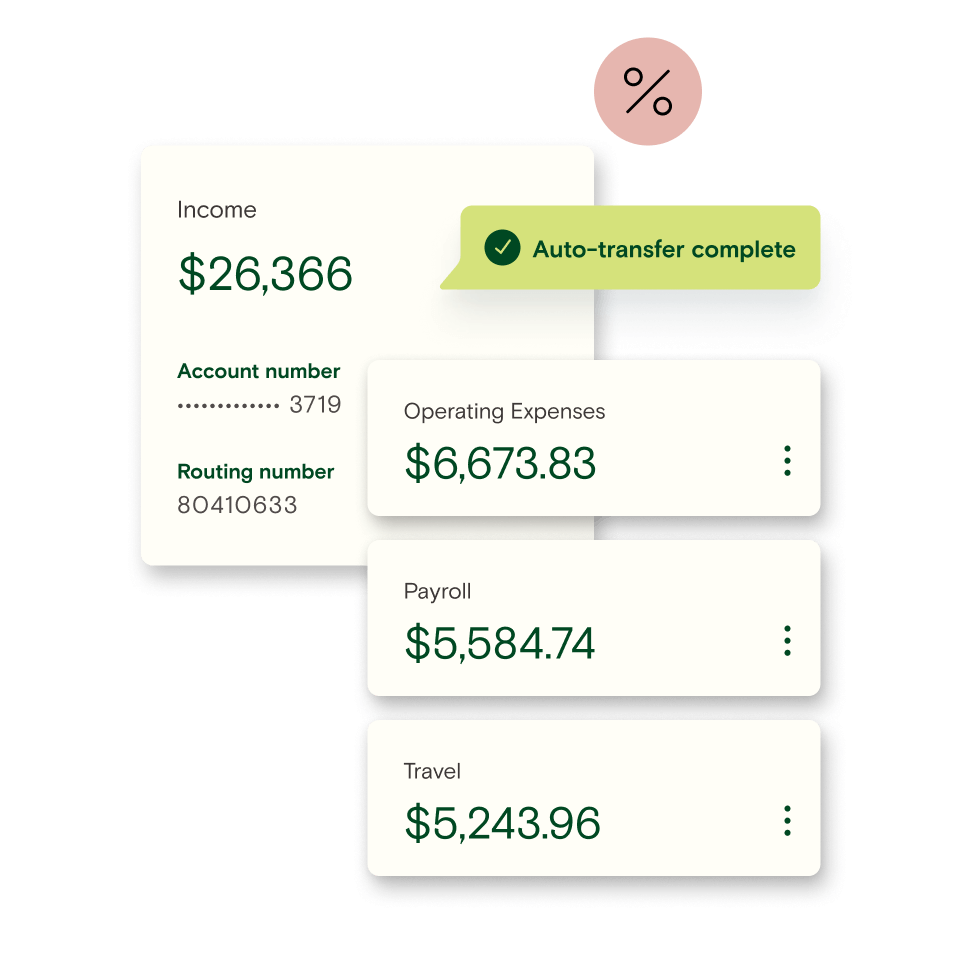 Divide & conquer
Automate transfers from one to multiple accounts using dollar amounts or percentages.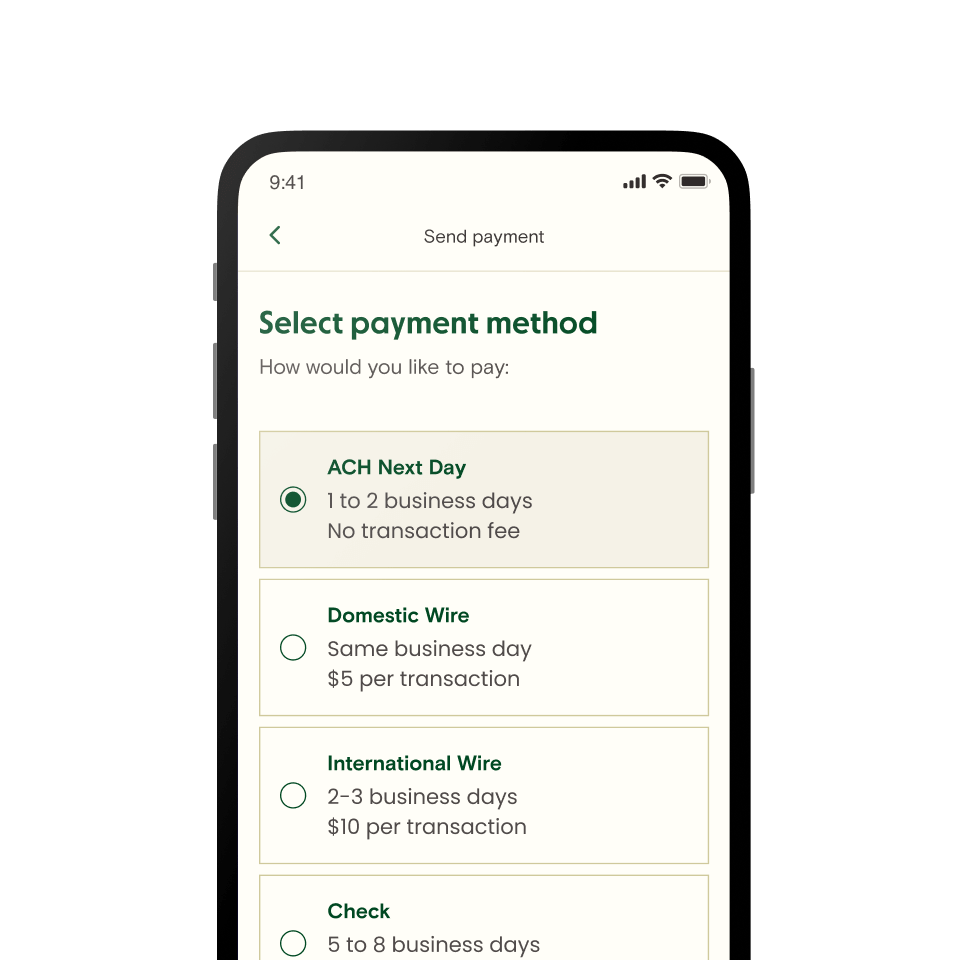 Simplify payments
Send ACH transfers, wires and checks. Put recurring payments on auto-pilot, and seamlessly collect payment details from vendors.
Ultra-detailed
banking data
1
Easily decipher all spending
Get clean, standardized vendor data and auto-categorization for all card purchases so you don't have to waste time decoding team member purchases.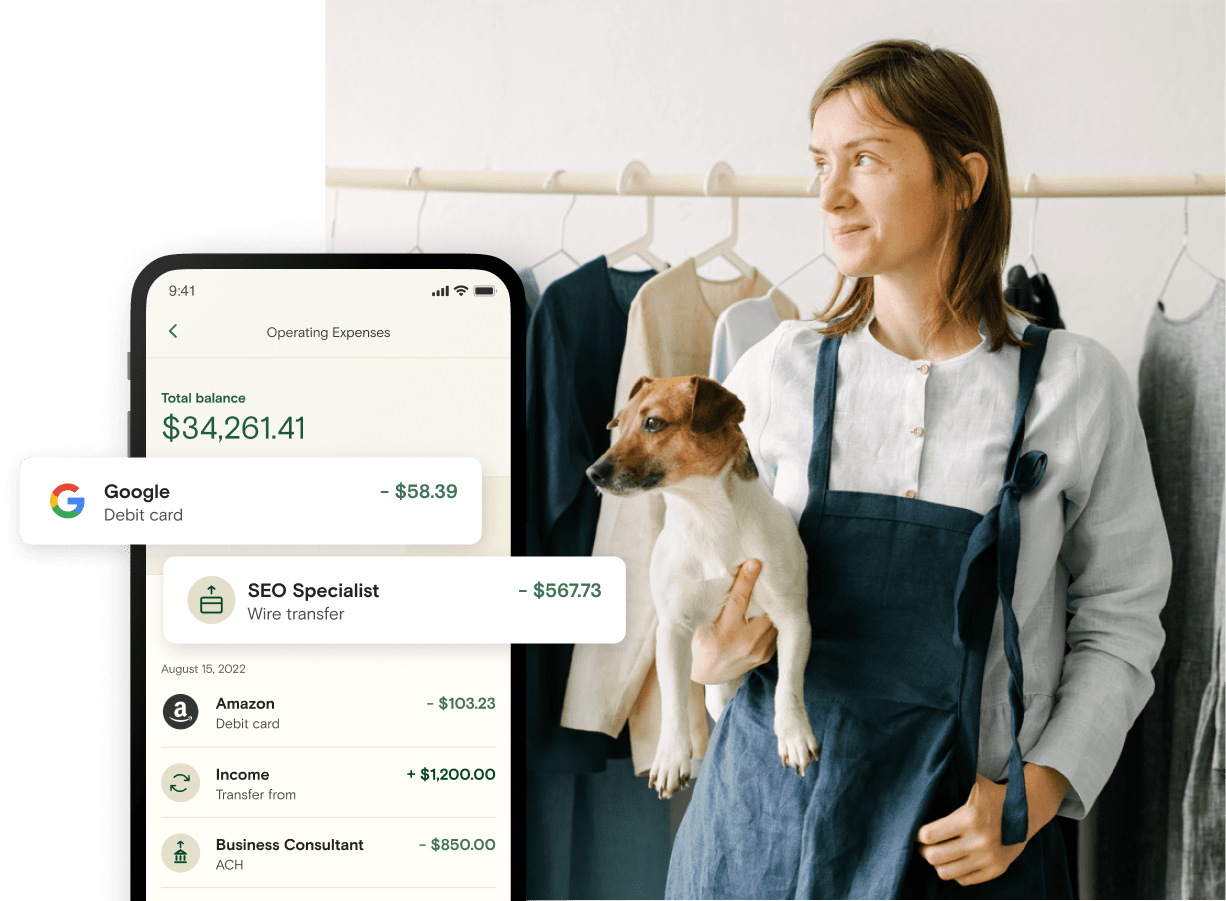 2
Keep track of the ins and outs
See comprehensive data for in- and outgoing payments, including images of deposited checks and their memos. Plus, you can easily identify which team member sent each payment.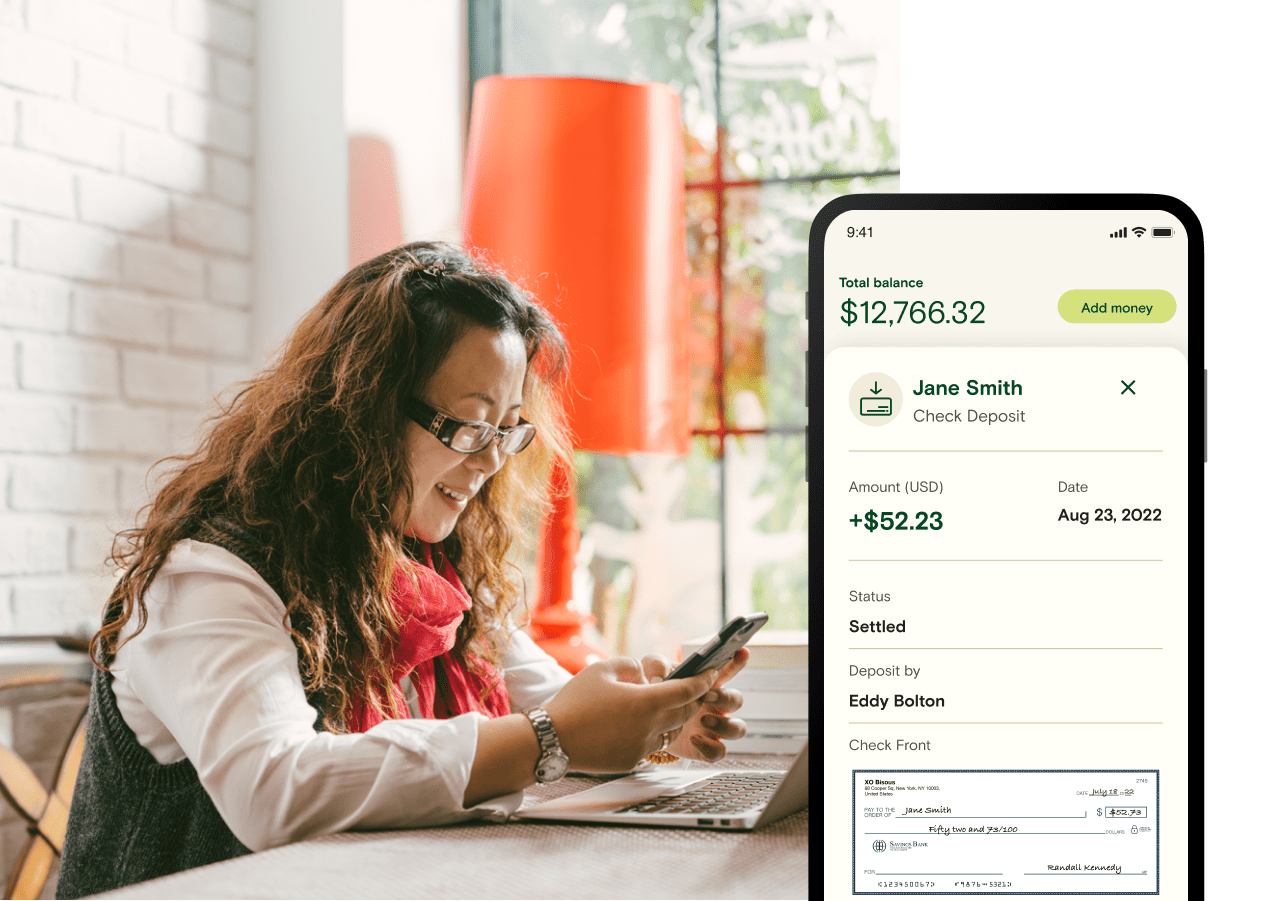 3
Speedier bookkeeping
Sync detailed data directly to QuickBooks Online or Xero to quickly and meticulously code and reconcile all of your transactions.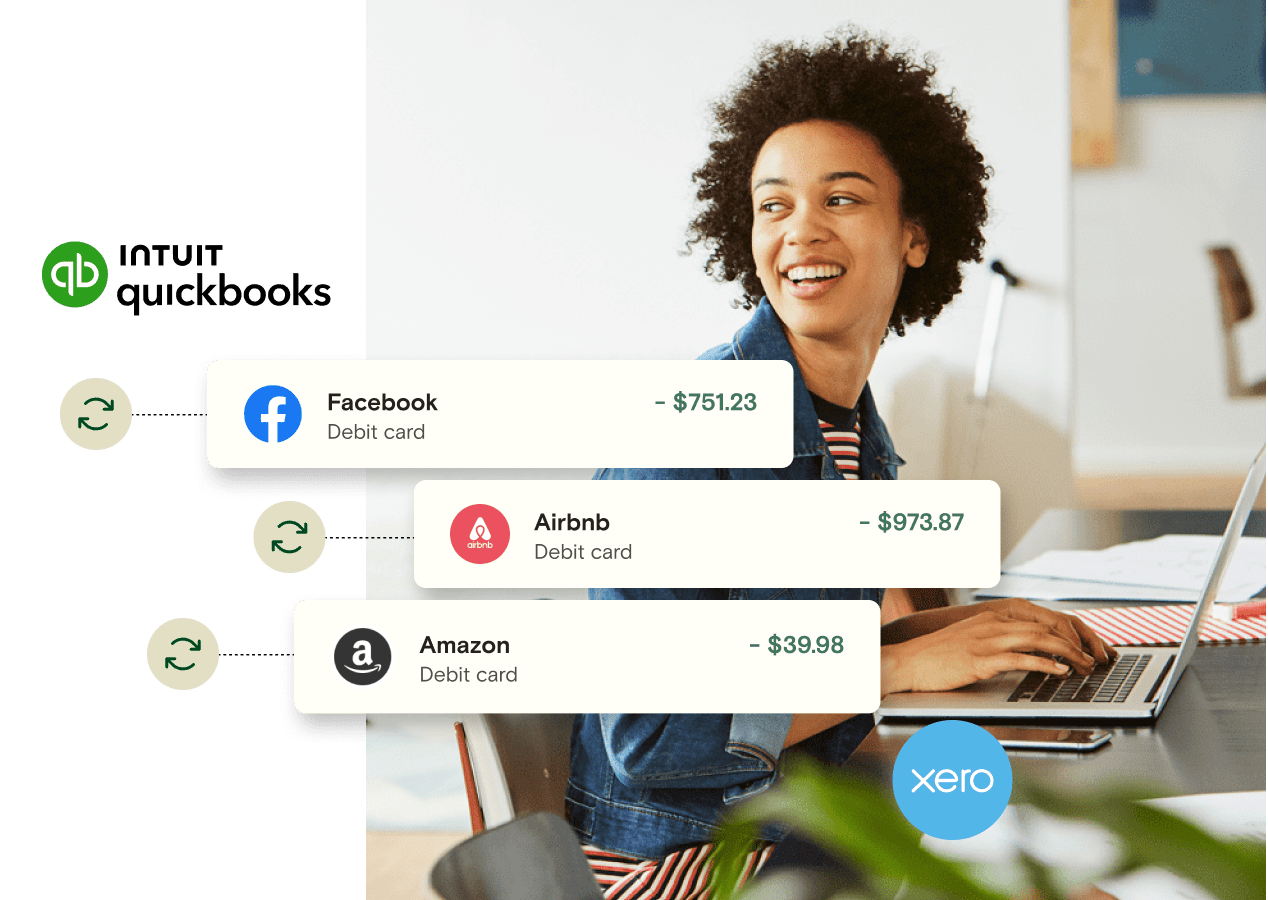 Integrate your
existing tools
Best-in-class accounting integrations

Bookkeeping is delightfully straightforward thanks to detailed banking data that directly and reliably syncs into QuickBooks Online and Xero.

Keep your payroll constantly rolling

Integrate Relay and Gusto for detailed payroll data, shortfall warnings and connected team member management.

Work smarter with Plaid and Yodlee

Use Plaid or Yodlee to securely link Relay to your other money apps like Wave, Freshbooks, Expensify and Venmo.
Work together with
secure collaboration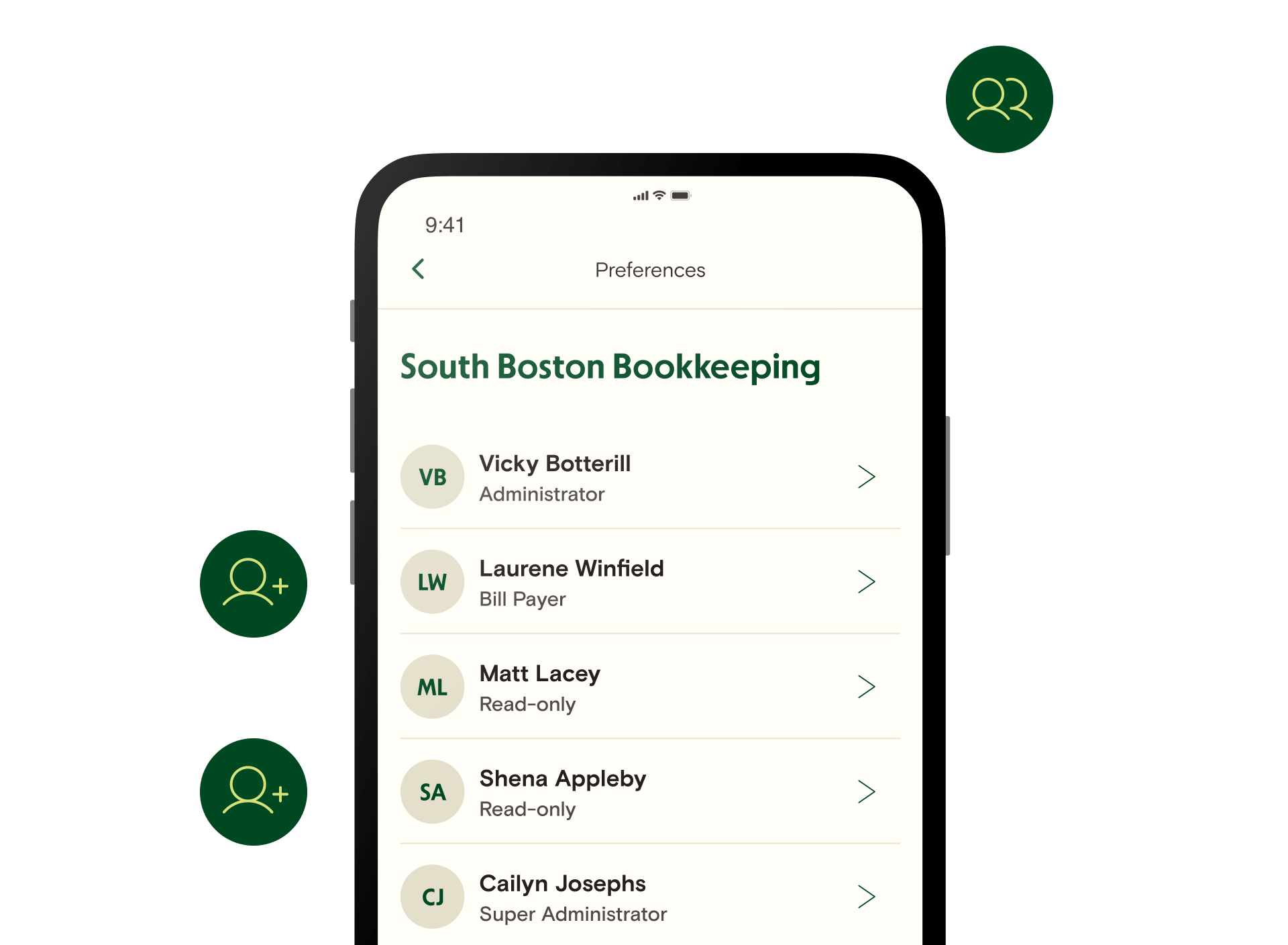 Accountants & Bookkeepers
Give your accountant or bookkeeper role-based logins so they help out with money management, safely. They can also directly access the data and documents they need to take care of your books.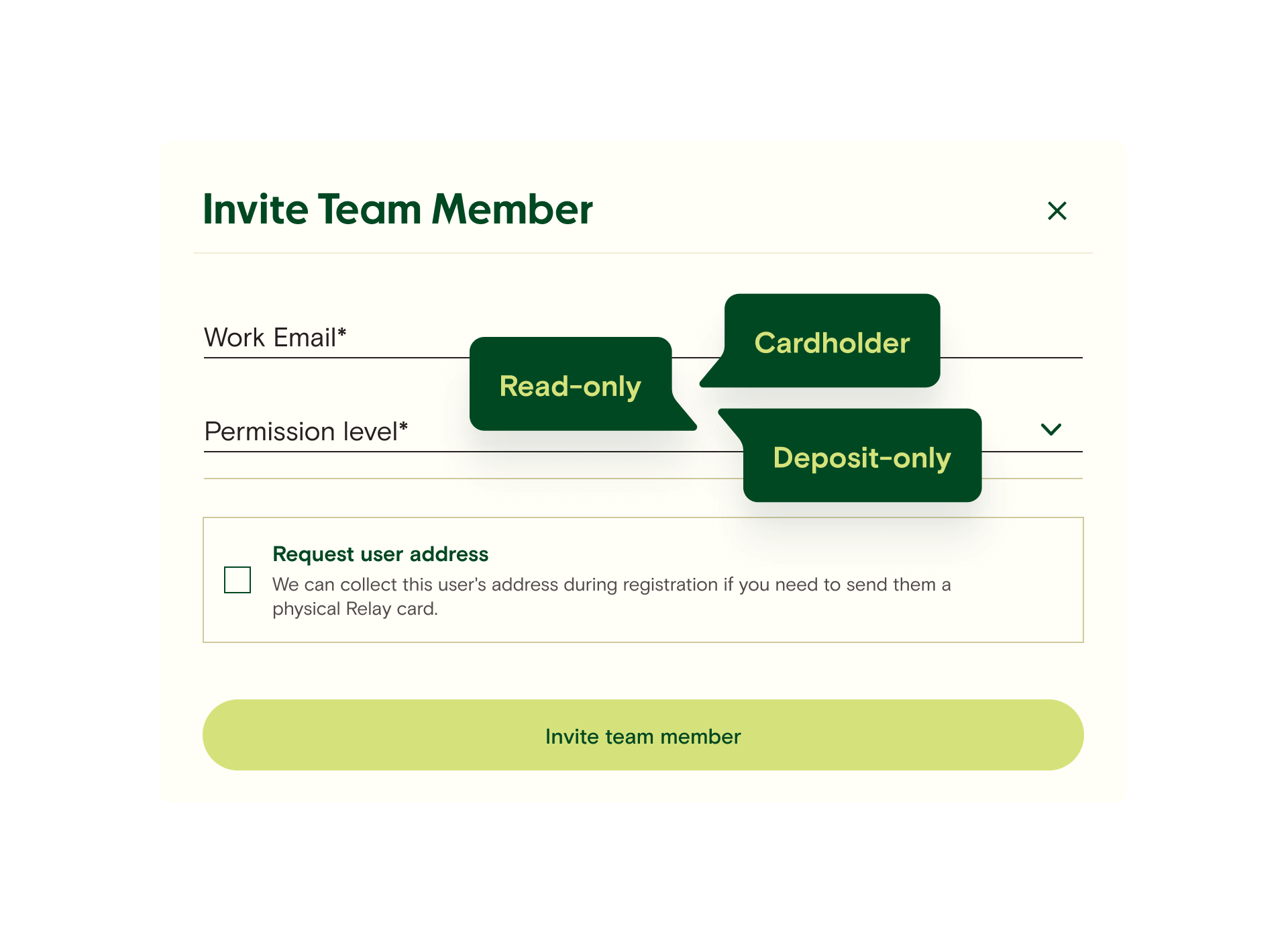 Team members
Assign your employees the right level of access they need to assist you with everyday banking tasks like paying the bills. Plus, give team members cardholder roles so they can access debit cards and keep track of their spending.
Hands-on help
every step of the way
24/7 Support
You get access to knowledgeable support specialists dedicated to understanding what you need to achieve your goals. We're happy to help, and we're available by email, chat and phone.
Get in touch
Your money — protected
Relay logins are protected by two-factor authentication and biometric security. Feel safe knowing that FDIC insurance is provided through Thread Bank and Evolve Bank & Trust.2,3 Your cards are also covered by the Visa® Zero Liability Protection3 Policy.
FDIC insured via Thread Bank and Evolve Bank & Trust2,3

Visa® Zero Liability Protection3 Policy

Two-factor authentication and biometric security
Kind words from our
community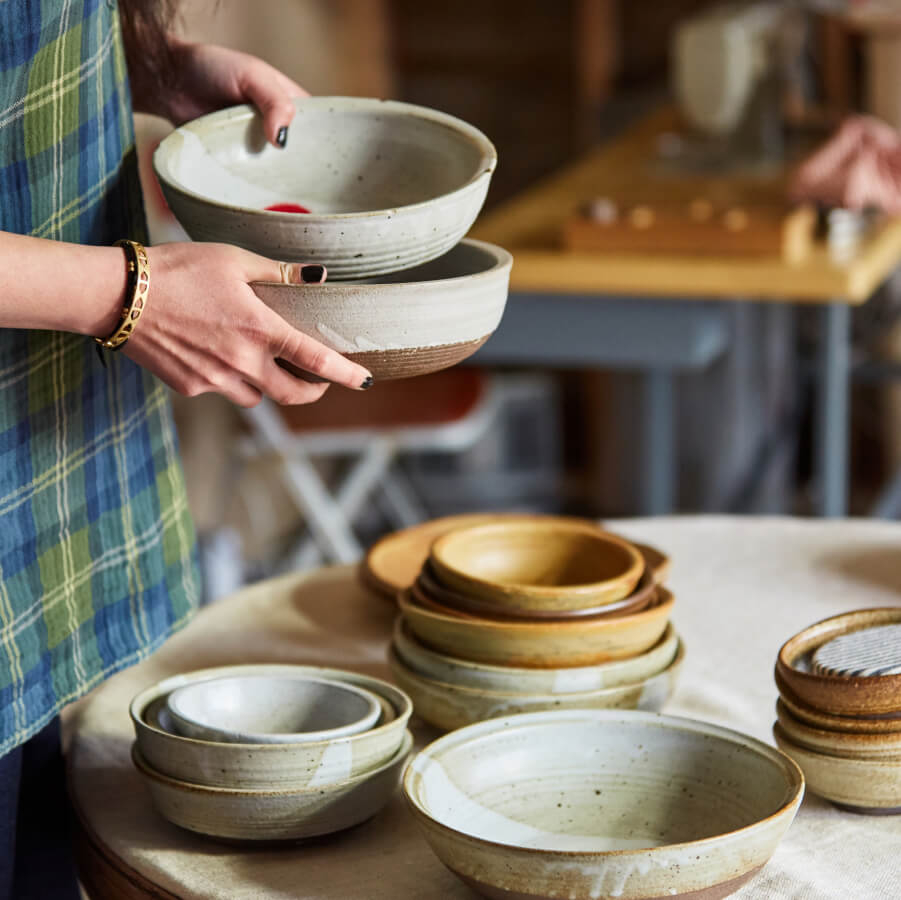 "The future of banking. It's a first for me to feel excited about banking. I also can't wait to call my current bank to close my accounts and have them ask me why I am leaving... I have a list of reasons, but I might just say 'have you not seen Relay?' ;)"
Is it time to take control
of your cash?
Let's bank