All-in-one business banking and accounts payable
Pay all your bills without leaving Relay
Automate bill approval rules for your team
Unlock faster, same-day ACH and free wires
Upgrade to Relay Pro
One less app in your
tech stack
Upgrade to Relay Pro to get the banking essentials included in the free version and powerful bill pay features that eliminate the need for a dedicated, more expensive accounts payable tool.
See Relay Pro pricing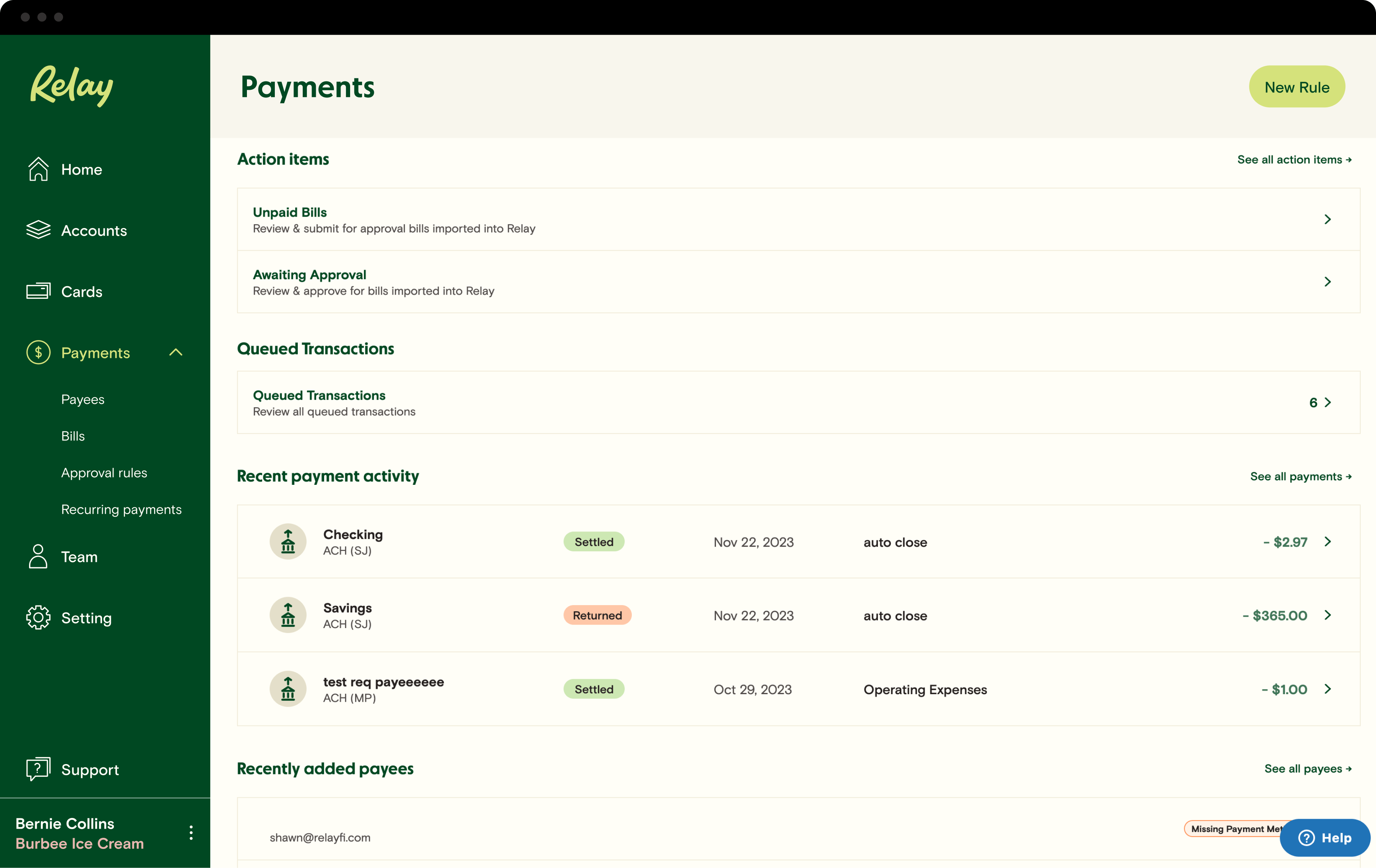 Pay bills the easy way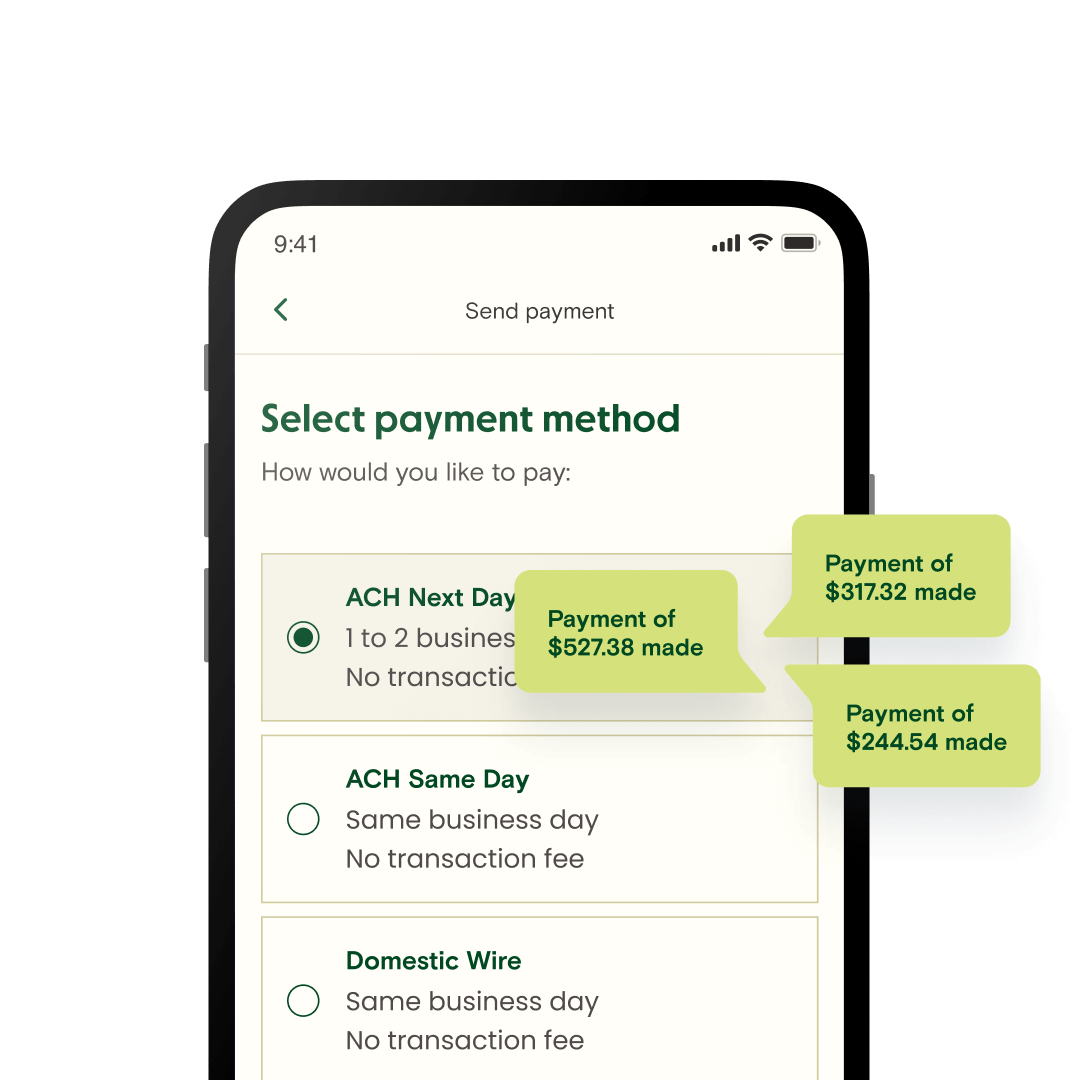 Pay by ACH, wire and check
Relay Pro has all the payment types you could need. Pay bills using free, same-day ACH transfers, checks or free domestic and international wires (with built-in currency exchange).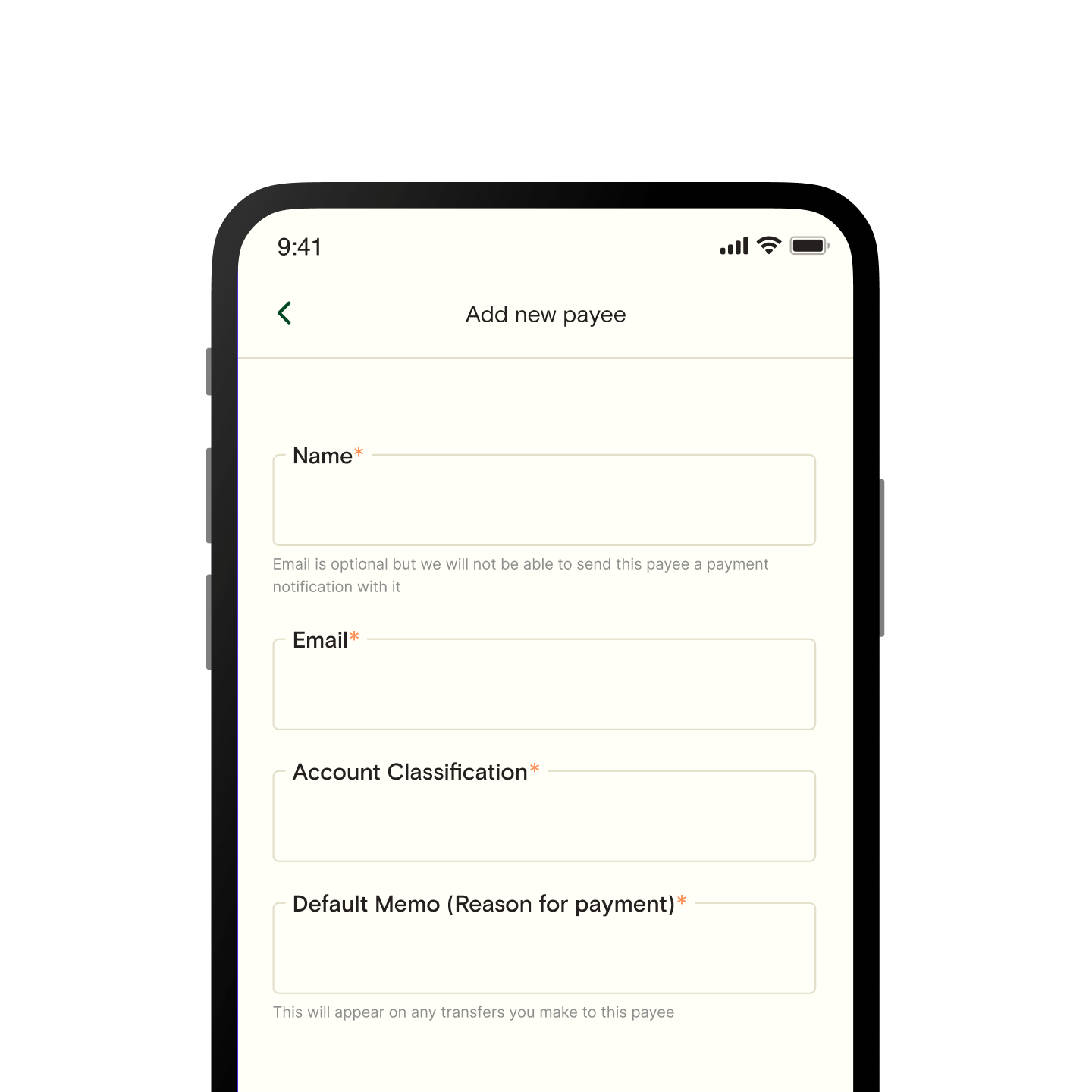 Organize all payees in one place
Store payment information for all contractors and vendors in Relay. Add payees yourself, or get them to securely upload their own details—like their W-9 forms (psst… automatically withhold payment until you have a W-9 in hand, making for a less frantic 1099 season).
No more back-office busywork
Keep Relay in sync with your accounting software
Automatically sync unpaid bills from QuickBooks Online or Xero so you and your team (including your accountant or bookkeeper) can review, approve and pay bills in one intuitive dashboard.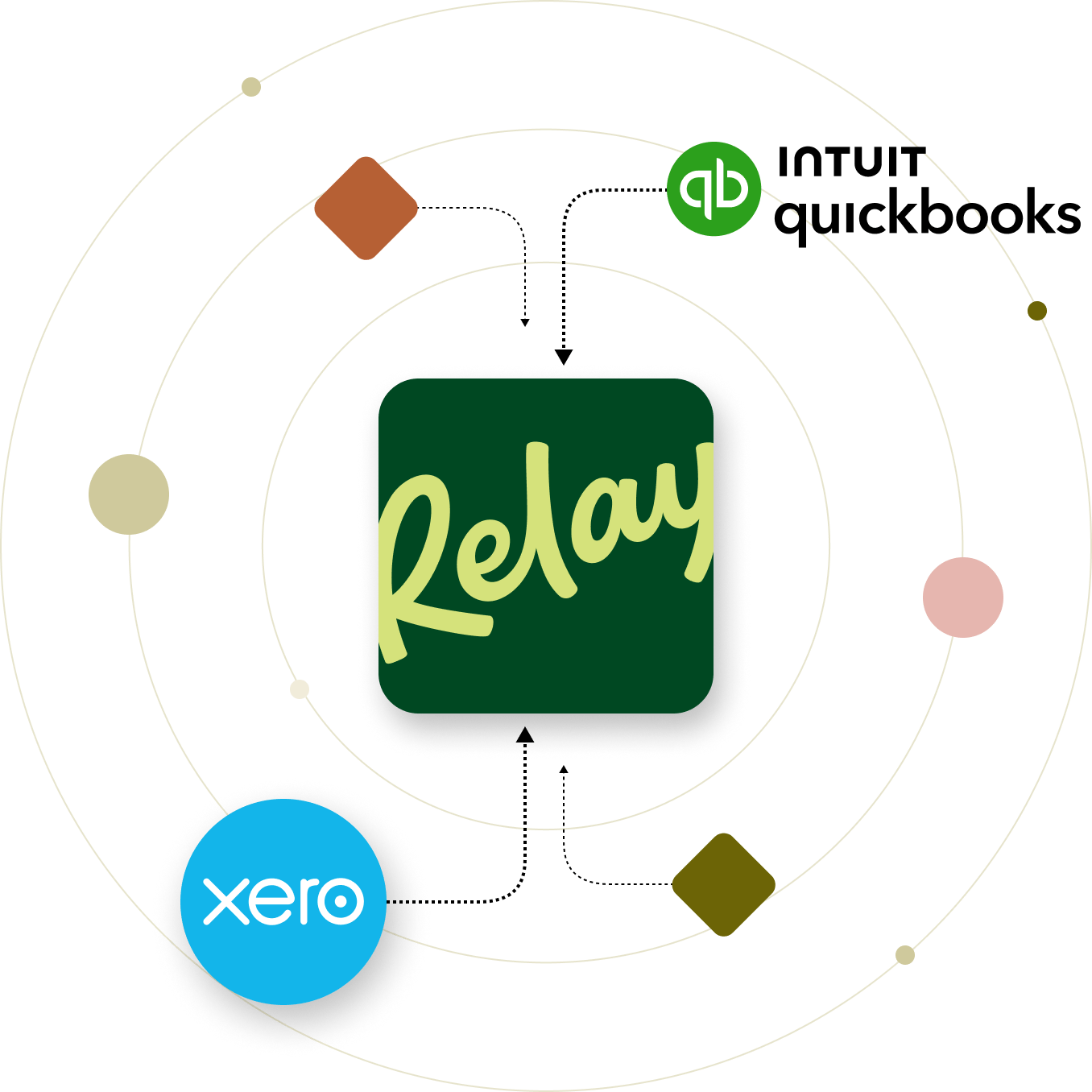 Don't worry about keeping track of approvals
Relay will do it for you. Set up automated single or multi-step approval rules—based on dollar amounts—so that no bill gets paid unless the right person (or people) on your team signs off on it first.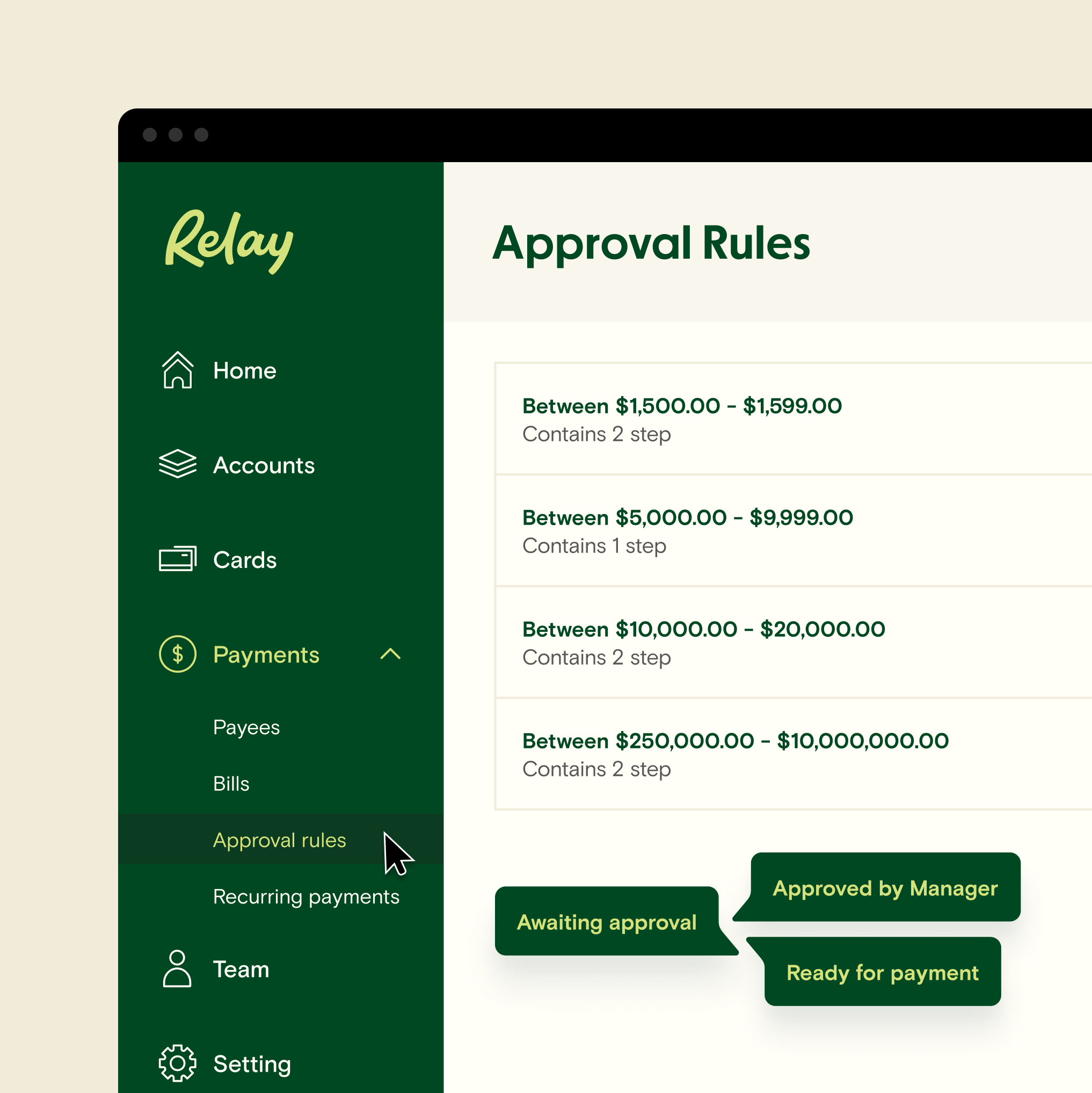 Save time with streamlined bill payments
Pay multiple bills in just a few clicks from your accounts payable dashboard, and consolidate payments to the same vendor into a single transaction.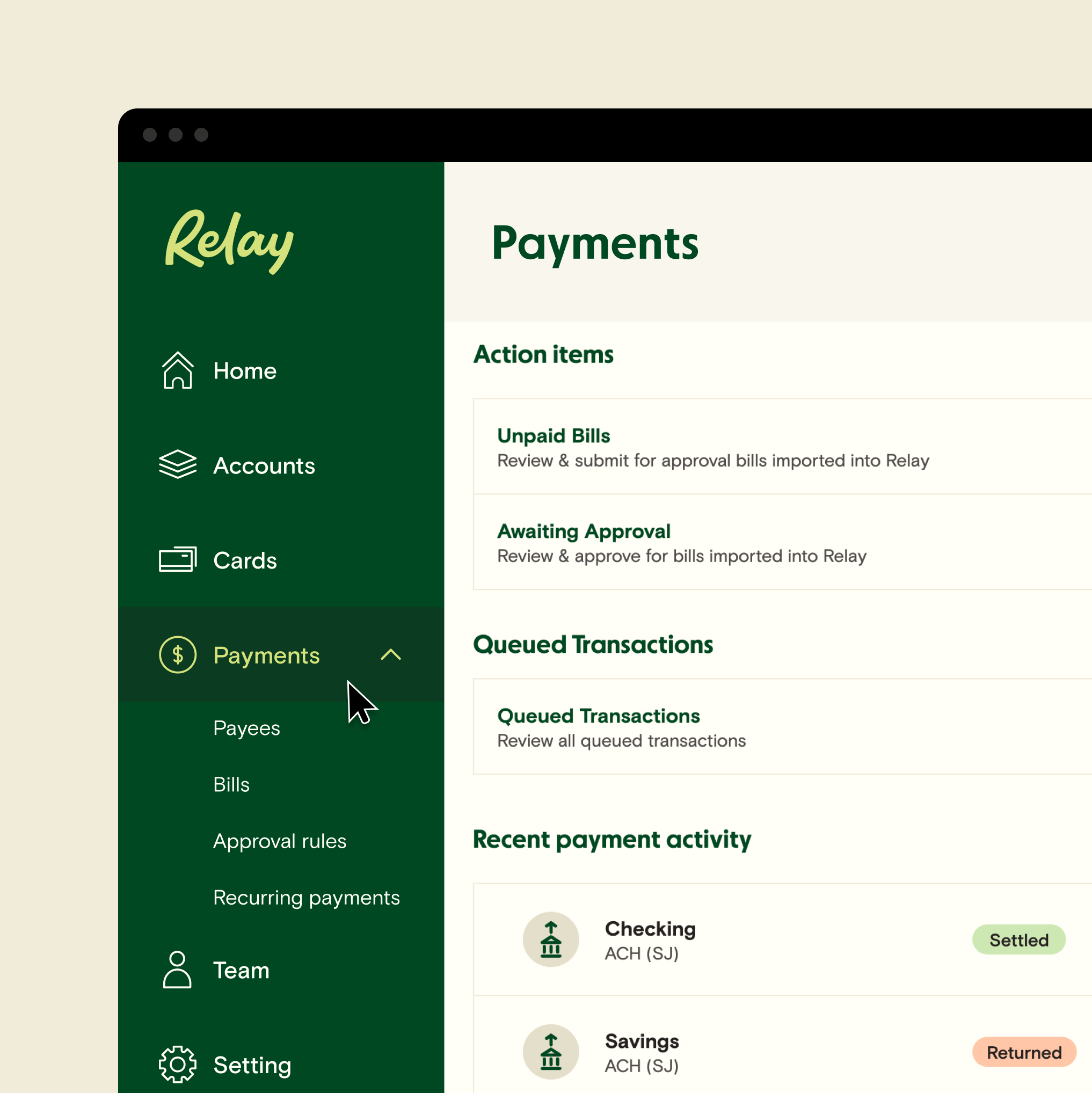 Relaying the message
What small businesses are
saying about Relay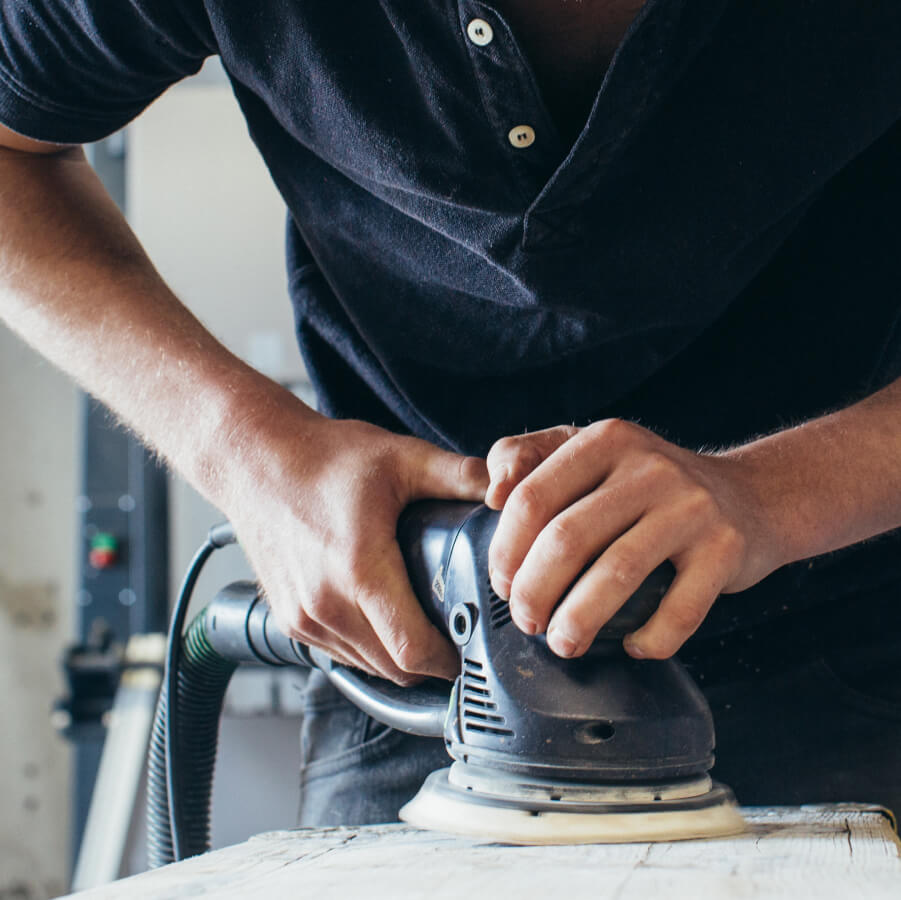 "We have had a great experience with Relay and I plan to use this for my businesses moving forward. It makes it very easy to add accounts, cards, users, vendors, etc. I can separate our cash with certain projects or initiatives so that our budgets are already set. All around, very solid company that I look forward to working with in the coming years."
Banking with Relay
Keeping your business on the money
Relay's online business banking platform makes it easy to wholly understand what you're earning, spending and saving.
Get all the details
Bank without worrying about account fees, overdraft fees or minimum balances
Open up to 20 individual checking accounts to organize cash and expenses
Assign up to 50 physical or virtual Visa® debit cards to your team members
Pay vendors using ACH transfers, checks and wires (with built-in currency exchange)
Make banking collaborative with role-based user permissions for team members, accountants and bookkeepers
Get personalized customer support when you need it by email