Reasons to be profitable contest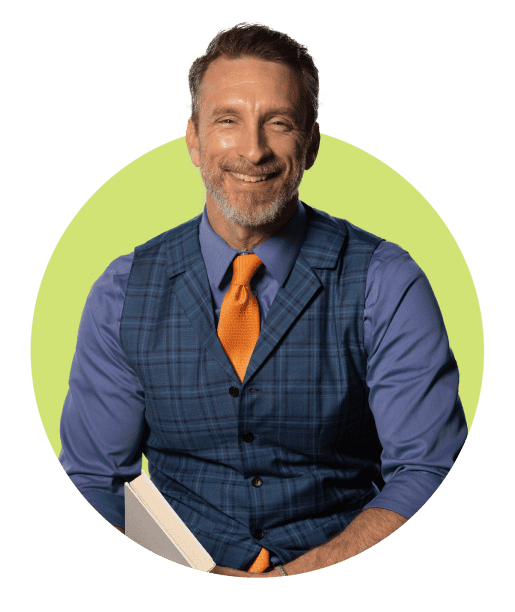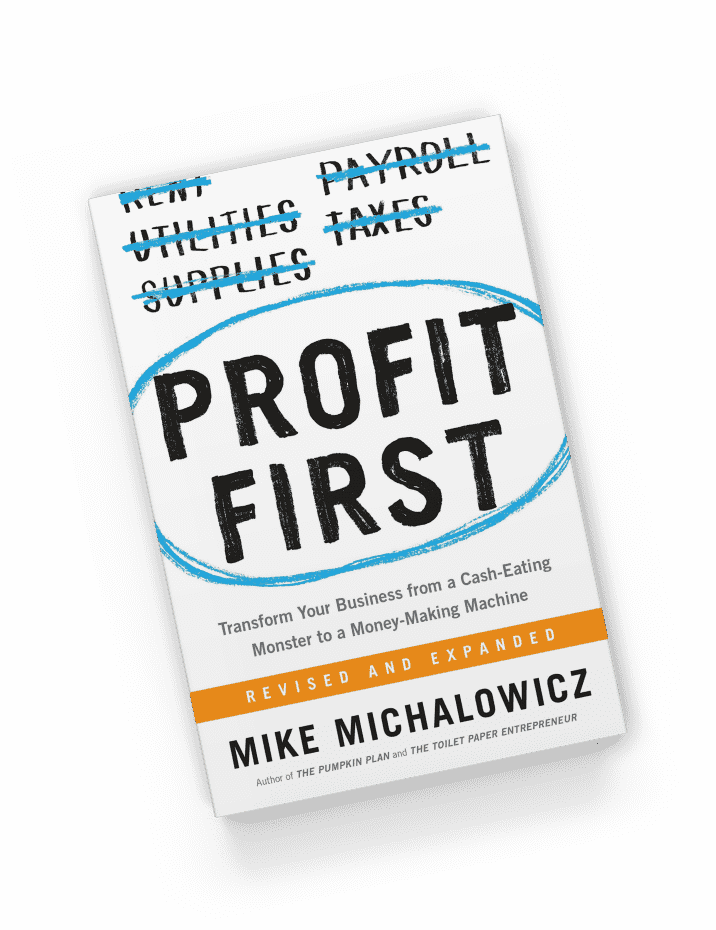 Runner-up
$15,000
Third place
$10,000
Lucky Draw
$500 50
A contest by Relay—business banking that gives you complete cash flow clarity. Hosted by Mike Michalowicz, Author of Profit First.
Two steps to enter,
multiple ways to win
First, enter Relay's Lucky Draw. Next—if you want a chance to win even more—apply to win the Grand Prize by completing Step Two. Submit your entry by November 12, 2023, 11:59 p.m. Eastern Time.
1
Enter the Lucky Draw
We're giving away $500 to 50 lucky businesses! Sign up below to get +1 ticket. You can increase your odds (and get more tickets) by sharing your #ReasonsToBeProfitable on social media, and by opening a Relay account.
+1 Lucky Draw Ticket
Enter the draw
+5 Lucky Draw Tickets
Share your story on social using hashtag #ReasonsToBeProfitable and tag @bankwithrelay
+5 Lucky Draw Tickets
Open your Relay account
2
Compete for the Grand Prize
The Grand Prize winner will be selected by a panel of judges. To get a shot at the $50k or the runner-up prizes, complete all of the application steps below.
The judges will weigh each submission and business based on the following: Storytelling, Impact, Grit, Innovation, Financial Lessons, Future Plans, and Reasons To Be Profitable.
You will also need to open a Relay account (or already have one).
The cash-flowing prizes
Winners will get cash (+ extras) they can put to work right away—bringing them closer to making their why a reality. Winners will be announced in December, 2023.
$50,000

Grand prize

In addition to the cash prize, the winner will get:
1 year in "The Legacy League" to rub shoulders with the best under Mike Michalowicz's guidance
Mike's Bookshelf: Get all of Mike's books and dive deep into the world of profitability
Tiny Business, Big Money by Elaine Pofeldt
The Bad Bitch Business Bible by Lisa Carmen Wang
Profit First coaching from a Certified Profit First Professional with experience in your industry 
1 year of a Relay Pro subscription, paid by Relay
Relay swag to flaunt your success
A trophy to remind you of your winning reason
$15,000

Silver Spotlight

On top of the cash, you'll also receive:
All of Mike's books. (Knowledge is power, and Mike's got plenty to share.)
Elaine Pofeldt and Lisa Carmen Wang's books
Relay swag to let others know you're in the club
$10,000

Bronze Bonanza
All nine (9) of Mike's books
Elaine Pofeldt and Lisa Carmen Wang's books
Relay swag to show off your money mastery
$500 x 50

Lucky Draw

Feeling lucky? You might just snag it!
How to win
$50,000
Grand Prize entries will be evaluated in a blind judging process. Here's how to make your application stand out.
Share your

story

What does your business do, and how did it start? Stay authentic and be detailed.

Speak to your


your impact

What impact are you creating for your customers and clients, your community or your loved ones?

Tell us about


your resilience

What's a major challenge your business has experienced in the past year and how did you overcome it?

Explain how you're


innovating

What are the tools, methods, mindsets, technologies, strategies are helping you succeed?

Impart your


financial lessons

What financial lessons or advice would you tell your former self?

Open a

Relay account

To be eligible for the Grand Prize, open a Relay account, it's free to apply! This required step will help us verify your entry. (Already have one? Great, you're ahead!)
Enter now
To enter the contest, start by submitting the form below. You will receive a confirmation email shortly after.
It's more than a contest
You'll Join the
100K Profit Club too
We're building a community of 100,000 permanently profitable businesses—the 100K Profit Club. The contest marks the kick-off of the club, and by entering you'll be a founding member. We have a lot more planned, so check out what's coming next.
Learn about 100K Profit Club
The Judges
No contest is complete without a panel of judges with a wealth of experience, insight, and passion for entrepreneurship. Let's get to know them.
Brought to you by
An online banking and money management platform that puts you in complete control of your cash flow. With no account fees, up to 20 individual checking accounts, savings accounts that earn you 1%-3% APY1 and detailed transaction data, Relay is business banking that truly keeps you on the money.

A bestselling author who has changed the lives of countless business owners thanks to the simple and deeply powerful Profit First method. The author of Profit First, Clockwork, The Pumpkin Plan, Fix This Next, Surge... and many more. Mike has reshaped how businesses approach profitability and growth.
Contest entries will close at 11:59pm Eastern Time on Sunday, November 12th, 2023.
The contest is open to small and medium businesses that are registered to do for-profit business in the United States. Business entity types that can enter include LLCs, Partnerships, Incorporated Businesses, and Sole Proprietors.
Industries that are not supported by Relay are ineligible to enter the contest. For a full list of industries Relay doesn't serve,
Applications are limited to one entry per business owner. While we encourage you to talk about your multiple businesses in the application and tell us the story behind all of them—the judges will ultimately want to hear about the people behind the businesses.
The contest is only open to US-registered business entities (LLCs, Partnerships, Incorporated Businesses, and Sole Proprietors). Individuals who do not run a business and/or are not a beneficiary owner of a US business entity are not eligible to enter the contest.
Yes! This contest is focused on businesses who are committed to long-term, sustainable profitability. Whether your business is already profitable or you are taking your first step towards profitability today, we encourage you to enter.
To enter the Reasons to be Profitable contest simply fill out the form in its entirety on this page.
Yes! You can enter the Lucky Draw by completing Step One on the contest entry page. You'll be entered in the draw as soon as you do! Submitting an application through Step Two is optional.
Yes! You can enter the Lucky Draw today, and then submit an application with a full entry into the Grand Prize competition at a later time.
Our panel of judges will evaluate the applications through a blind judging process (i.e., with personally identifiable information removed from the application). The winners will be evaluated based on their provided Reasons to be Profitable, their Storytelling, Impact, Grit, Innovation and Financial Lessons. For more information on the selection process, please see the
.
The 50 Lucky Draw winners will be chosen at random. Those who have taken additional (optional) actions, like sharing their Reasons to be Profitable story on social media, or opening a Relay account, will have more tickets entered into the random draw.
Each Lucky Draw entry gives you 1 Ticket. Sharing the story behind your business and your reasons to be profitable on social media with the hashtag #ReasonsToBeProfitable and tagging @bankwithrelay gives you an additional 5 tickets. Opening a free Relay account gives you another 5 tickets.
For an alternative method to receive additional tickets, you can "Like" or "Reshare" our official contest social media launch post on Twitter, Facebook or Instagram (for an additional 5 tickets), and you can subscribe to our On the Money newsletter (additional 5 tickets). For more information, see the
. Note that these are alternative methods to the ones listed above, and do not increase your maximum potential number of tickets beyond a maximum of 11 tickets.
You will receive a confirmation email after you submit your entry. It may take up to a few minutes for the confirmation email to reach your inbox. Please also check your spam folders to confirm it didn't land there.
Running your business! Have you been waiting to make capital upgrades, save for the slow season or give back to your community? Now is your chance.
The prize money may be taxable depending on the jurisdictions that cover you and your business entity. All federal, state or other taxes that may apply due to the receipt of a prize will be the sole responsibility of the recipient.
The Reasons To Be Profitable contest is a one-time competition with $100,000 in cash prizes for small business owners. The $100K Profit Club is a community of business owners who are committed to long-term, sustainable profitability. When you enter the contest, you're signing up for the Profit Club as one of its founding members!
Please email us at profitclub@relayfi.com if you need any more information.
For media inquiries, please reach out to us at marketing@relayfi.com.